Anza Necklace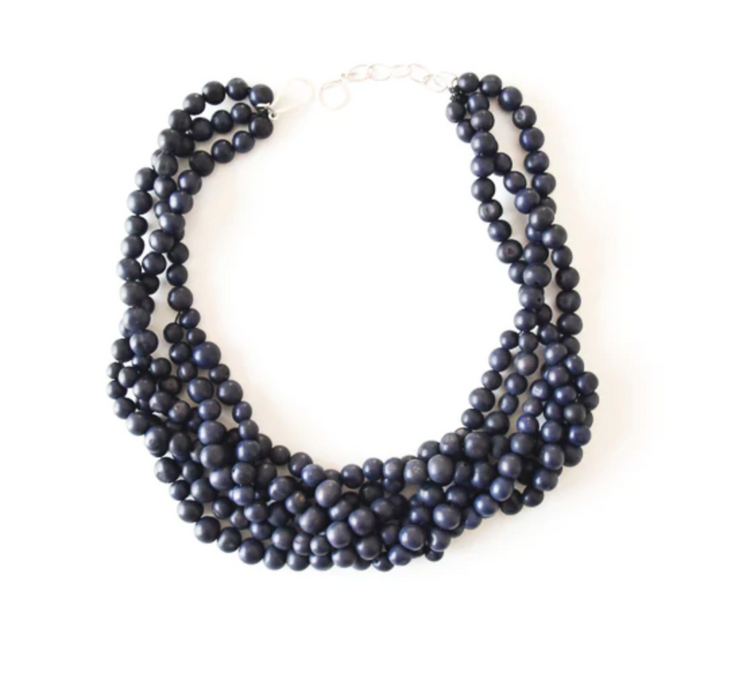 Classy and elegant at all times!. This necklace features threads of acai berries seeds with a braid-like look.  Looks great for a day in the office or night out.
- Hand Made in Colombia
-Materials:  Acai berry seeds
Acai-Berry seeds come from palm trees indigenous to Central and South America. The seeds are boiled with dyes and are immunized at the same time.