Juaca Bracelet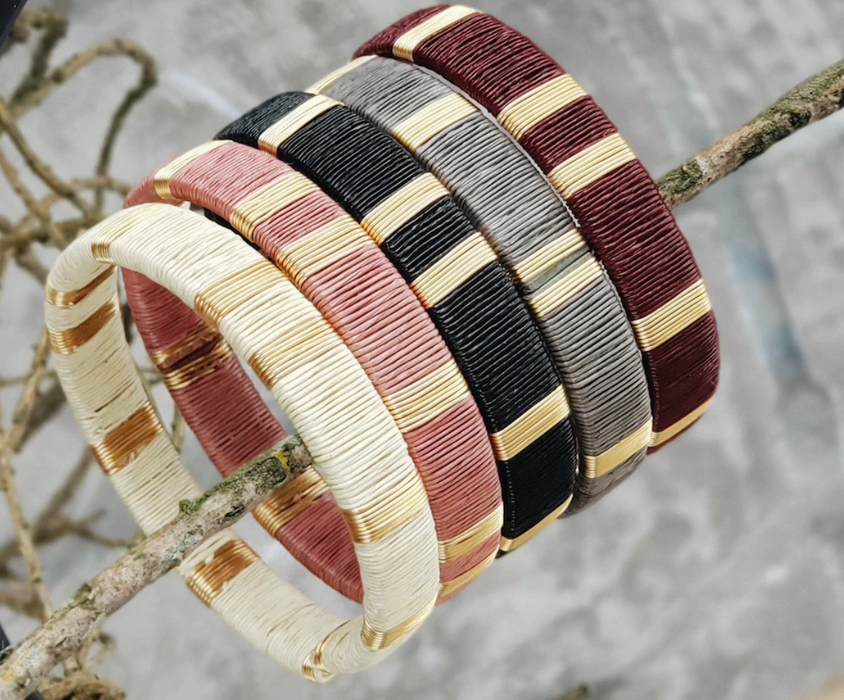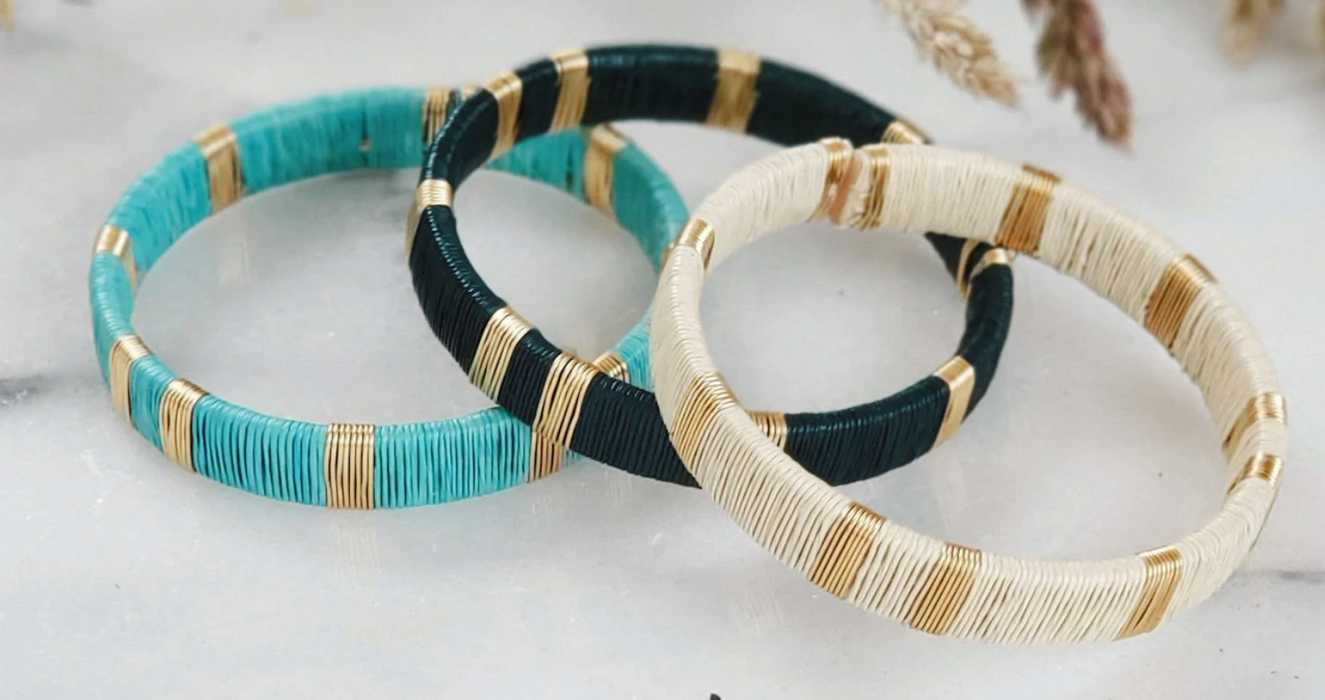 Material: Bronze with 24 carat gold and natural fiber "Palm of Werregue" from the Colombian Pacific makes this raffia completely unique.

Weight: 9g lightweight.

Size: Diameter 6 cm.
Details:
 100% Handmade in Colombia by the indigenous Woounan community. 
Production:
 Generation after generation creating beautiful jewelry following ancient embroidery technique.
Each product is unique, where attention is paid to every detail.Slow to Last Long. We are determined to make trade as fair as possible.