Palo Santo Sage Roll-on Green Perfume Oil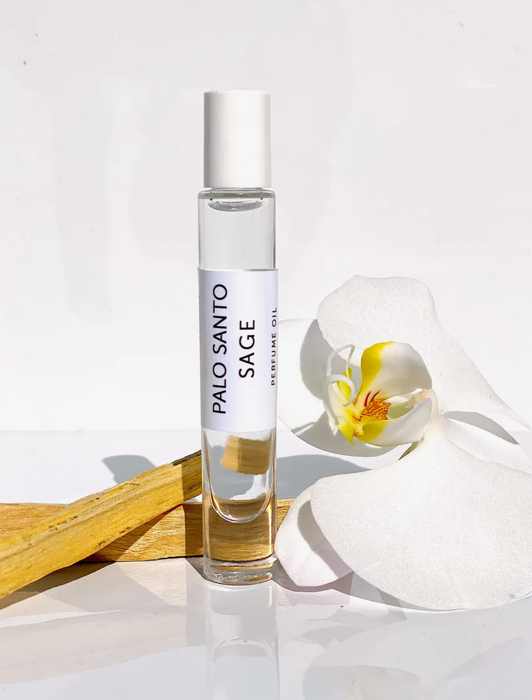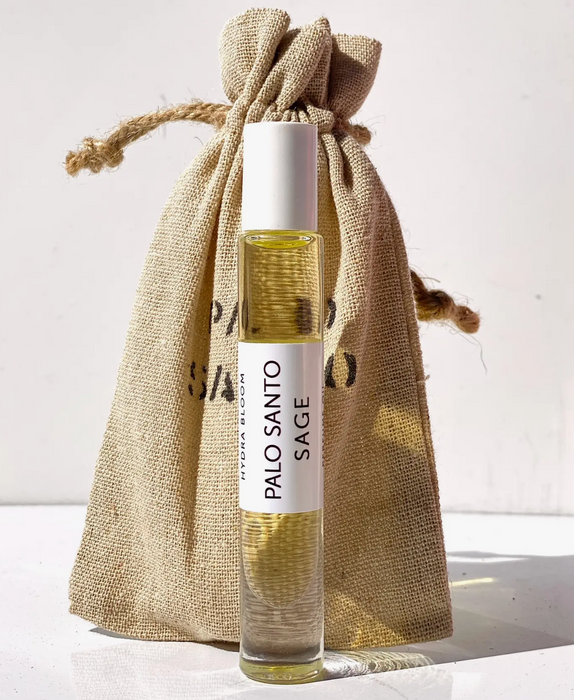 Made with 100% ISO Clean fragrance and essential oils, to delight the senses. Palo Santo is known to help calm, balance, and chill the body mind and soul.
It's a calming infusion that will help you sleep well and stay balanced throughout the day. Palo Santo and Sage is also great to use by rolling the oil into the palms of your hands then gently cup your hands over your nose and mouth and take 5-10 deep slow breaths to help slow the mind down.
To use: unscrew the cap and turn the bottle upside down and gently roll the metal rollerball over your pulse points on your wrists, neck and décolletage. 9ml.