Sleepy Spritz Facial Toner & Sleep Mist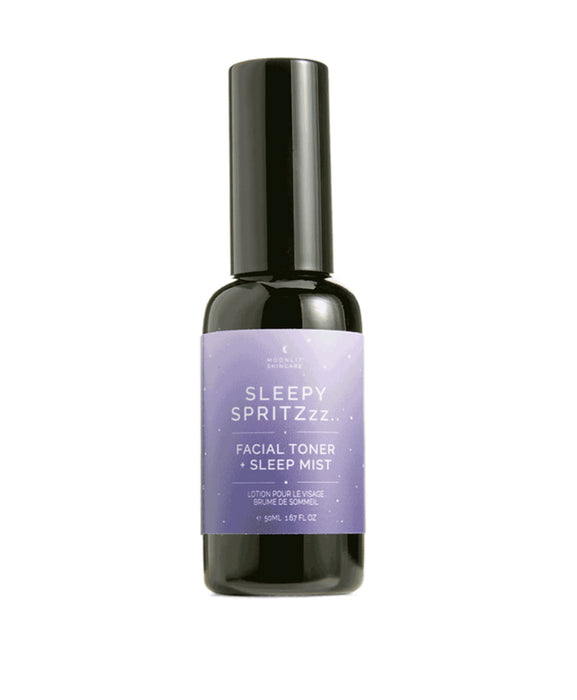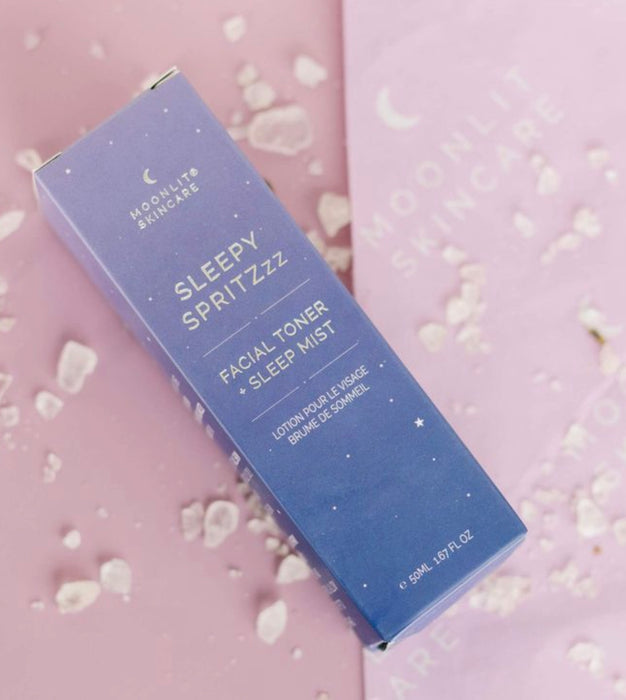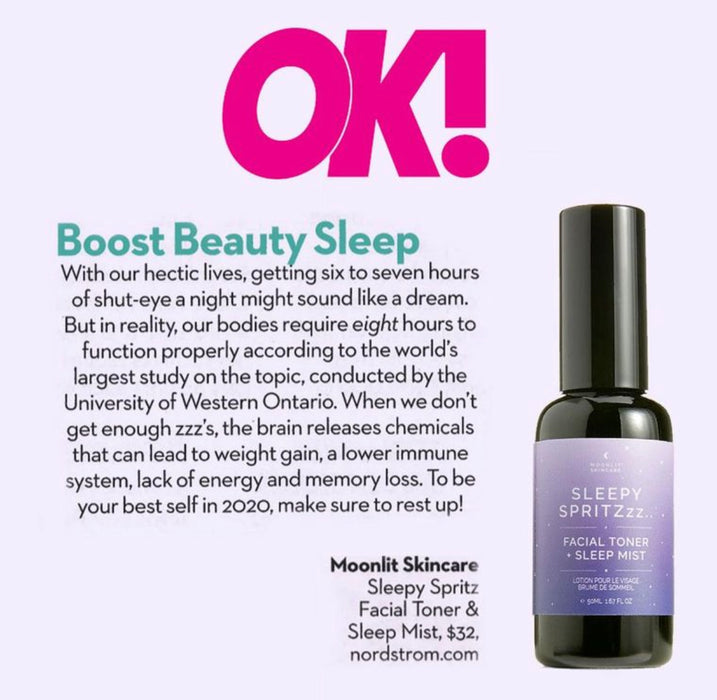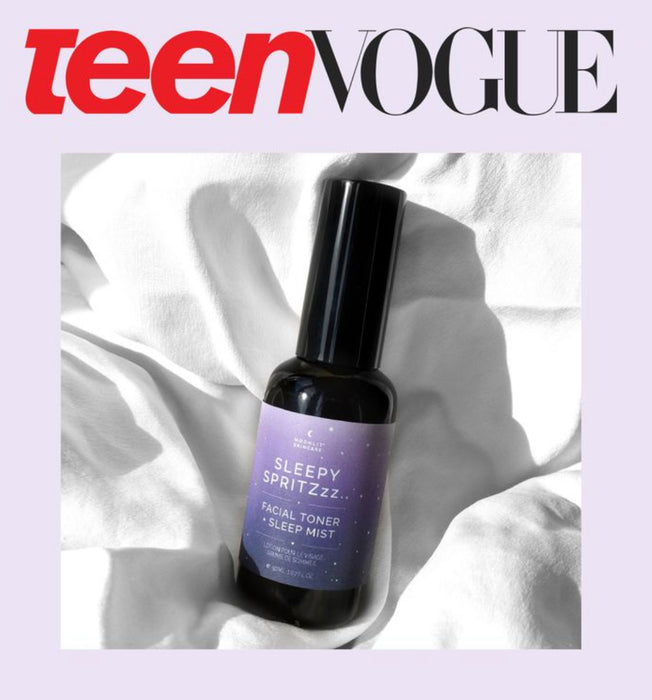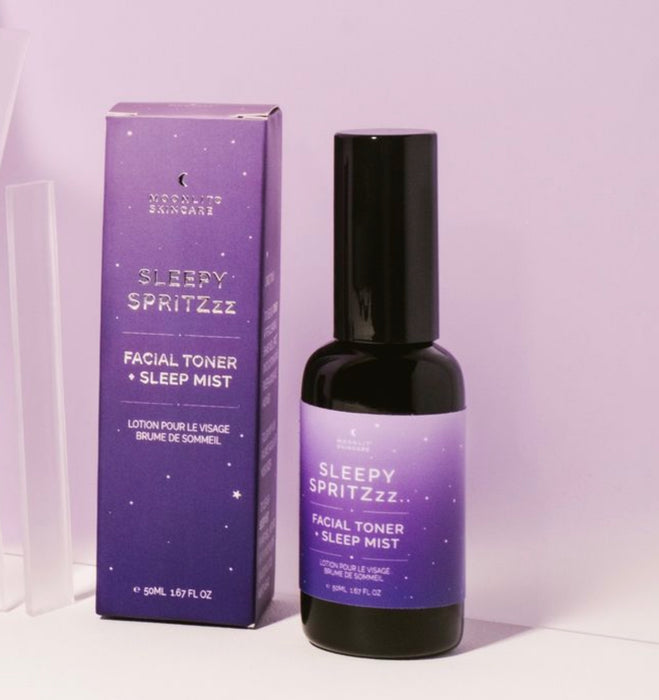 Spritz your way to clear skin and better sleep. Our Sleepy Spritzzz.. alcohol-free toner balances and clarifies skin, so you wake up looking (and feeling) your best. 
It's designed to help you unwind with calming chamomile and lavender essences, so it can double as a sleep mist. Just spray it on your pillow or bedding, and you'll be catching zzz's in no time.
The Power Players:
Witch hazel: balances the pH of the skin
Aloe Vera: soothes and moisturizes
Lavender & Chamomile: decreases tension, promotes relaxation

Size: 50 ML / 1.67 FL OZ.